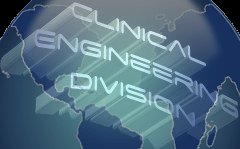 About
Clinical Engineering Division (CED) Global is a global association of Clinical Engineers and allied professionals dedicated to the advancement of safe and effective technology deployment and management programs through exchange of education, certification, and professional development in Clinical Engineering, and to the advancement of Clinical Engineering contrinbution to the institutional frameworks of health care policy, strategy, planning, and management worldwide.
Contacts
To subscribe CEDGlobal-subscribe@yahoogroups.com
Events
Links
Ad blocker interference detected!
Wikia is a free-to-use site that makes money from advertising. We have a modified experience for viewers using ad blockers

Wikia is not accessible if you've made further modifications. Remove the custom ad blocker rule(s) and the page will load as expected.