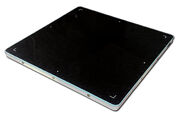 About
Image receptor is a device that changes an x-ray beam into a visible image. An image receptor may be a radiographic film and cassette, a phosphorescent screen (used in fluoroscopy or computed radiography), or a special detector placed in a table or a bucky (used in direct digital radiography).[1]
References
↑ Dictionary.com.definition:image receptor. http://medical-dictionary.thefreedictionary.com/image+receptor
Links
Ad blocker interference detected!
Wikia is a free-to-use site that makes money from advertising. We have a modified experience for viewers using ad blockers

Wikia is not accessible if you've made further modifications. Remove the custom ad blocker rule(s) and the page will load as expected.