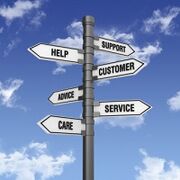 About
Service Delivery or Service Delivery Management is usually a set of healthcare components that provide a services delivery (such as customer service, session control, equipment acceptances, device testing and performance, technician supervision, corrective maintenance, parts management, and policies/protocols) for a type of clinical engineering healthcare service.
References

==Links==
Ad blocker interference detected!
Wikia is a free-to-use site that makes money from advertising. We have a modified experience for viewers using ad blockers

Wikia is not accessible if you've made further modifications. Remove the custom ad blocker rule(s) and the page will load as expected.