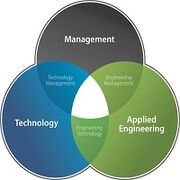 About
During the planning process of replacement technology, clinical engineers evaluate and perform engineering surveys on multiple products for multiple vendors in order to match the clinicians requirements and the technical, safety, and financial gains for the medical treatment facility.
Contents
Reference
Links
Ad blocker interference detected!
Wikia is a free-to-use site that makes money from advertising. We have a modified experience for viewers using ad blockers

Wikia is not accessible if you've made further modifications. Remove the custom ad blocker rule(s) and the page will load as expected.